ALESSIO CALANTROPIO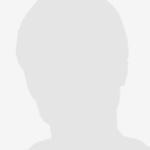 PhD Student
Adjunct Professor
Adjunct Professor (Ateneo)

I graduated in Architecture at Politecnico di Torino, with a thesis on the use of UAV for safety application in construction sites and in technical measures for seismic emergency response. I currently work as a researcher in the Department of Architecture and Design.
Along with the Lab G4CH (Laboratory of Geomatics for Cultural Heritage) and the student team DIRECT (DIsaster RECovery Team) I've carried out mapping research in earthquake-hit regions in central Italy and other relevant projects in collaboration with the firefighters and first responders.
Since 2017 I have been working at PIC4SeR (PoliTO Interdepartmental Centre for Service Robotics) as the industrial representative for DJI, the world's leader in the commercial and civilian drone industry.
From 2019 I am pursuing a Ph.D. in Architectural and Landscape Heritage, with a thesis focused on Photogrammetric multisensor application for the documentation of the Underwater Heritage.
I have an extensive knowledge of drones and their application for research, mapping, humanitarian relief, public safety, built heritage monitoring, and damage assessment.
Research topics

Image-Processing Experimentation of Shipwrecks Datasets in Biscayne National Park (Collaboration with the Submerged Resource Center of the US National Park Service and the University of California San Diego)
UNDERWATERMUSE - INTERREG Italy-Croatia Project (Involvement for the valorization, promotion and fruition of the underwater archaeological heritage in the Adriatic sea)
UP4DREAM - Uav Photogrammetry For Developing Resilience And Educational Activities In Malawi (Co-Investigator in the ISPRS Educational And Capacity Building Initiative)
The Complete Geophysical Survey of the Valley of the Kings (Involvement for the realization of multi-sensor and multi scale 3D models of the Valley of the Kings in Luxor, Egypt)
GEMINI - Graphically Enhanced Micmac's New Interface (Collaboration with IGN (french national geographic institute) and ensg (french national school for geographic sciences) for the realization of a GUI for the free and open-source photogrammetry suite MicMac)
Skills and keywords

ERC sectors

PE6_7 - Artificial intelligence, intelligent systems, multi agent systems PE8_3 - Civil engineering, architecture, maritime/hydraulic engineering, geotechnics, waste treatment SH5_13 - Computational Modelling and Digitisation in the Cultural Sphere PE6_8 - Computer graphics, computer vision, multi media, computer games PE10_14 - Earth observations from space/remote sensing PE6_11 - Machine learning, statistical data processing and applications using signal processing (e.g. speech, image, video) PE2_17 - Metrology and measurement

SDG

Goal 9: Industry, Innovation, and Infrastructure Goal 17: Partnerships for the goals Goal 4: Quality education Goal 11: Sustainable cities and communities

Keywords

3d metric survey Artificial intelligence Construction safety Cultural heritage Emergency mapping Geomatics Geospatial data Remote sensing Uav photogrammetry Underwater photogrammetry
Scientific responsibilities and other assignments

Awards and Honors

Best Poster Award for "Earthquakes and Emergencies". conferred by Società Italiana di Fotogrammetria E Topografia (2017)
Best Master Thesis Award for "Health & Safety at workplaces" conferred by Associazione Italiana Formatori ed Operatori della Sicurezza sul lavoro (2018)
ISPRS - Travel Grant for attending the Geospatial Week 2019 conferred by International Society for Photogrammetry and Remote Sensing (2019)
Best Poster Award for "Unconventional Positioning and Mapping". conferred by Società Italiana di Fotogrammetria E Topografia (2019)

Fellowships

Fellow - ISPRS - The International Society for Photogrammetry and Remote Sensing Student Consortium, regione non valida o sconosciuta (2020-)
Effective member - ISPRS - The International Society for Photogrammetry and Remote Sensing WG II/9: Underwater Data Acquisition and Processing, regione non valida o sconosciuta (2020-)
Fellow - CIPA EP - Comité International de Photogrammétrie Architecturale - Emerging Professionals, regione non valida o sconosciuta (2020-)
Effective member - IEDO - International Emergency Drone Organisation, regione non valida o sconosciuta (2019-)
Effective member - GEER - Geotechnical Extreme Events Reconnaissance, regione non valida o sconosciuta (2018-)
Effective member - AIFES - Associazione Italiana Formatori Esperti in Sicurezza sul Lavoro, Italia (2017-)
Effective member - SIFET - Società Italiana di Fotogrammetria E Topografia, Italia (2017-)
View more

Research networks