ELENA PIERA MONTACCHINI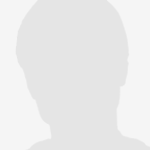 Associate Professor

Member of Interdepartmental Center (Ec-L - Energy Center Lab)

+39 0110904337 / 4337 (DAD)
Elena Montacchini (1970). Associate Professor in Technology of Architecture (ICAR12) at DAD Department of Architecture and Design, Politecnico di Torino.
She is Member of the Italian Society of Architectural Technology – SITdA , of Cluster Nearly Zero Energy Building - SITdA ; member of Cluster Services For The Collectivity; member of TESIS "Technologies and Systems for Social and Health Structures" and Centro di ricerca AxS - Architettura Per la Salute.
She is peer reviewer of international journals.
The scientific activity has involved a role as coordinator and active participant in European, National and local research projects.
The research activity was structured around different thematic areas pertaining to Technology of Architecture, in specific:
- Energetic and environmental quality assessment of buildings and open spaces;
- Integration of user psycho-emotional and social needs within the design;
- Technological integration of vegetation in design
- Development, construction and monitoring of low environmental impact technical elements and products, including prototyping activities and enterprise start-up
The scientific research activities were followed by technology transfer in terms of participation in the creation of new businesses (Growing Green srl, spin-off of Politecnico di Torino), development, use and marketing of patents .
The results of the research are attested by several publications and by the participation and presentation of reports at national and international congresses and seminars.
Scientific branch
ICAR/12 - TECNOLOGIA DELL'ARCHITETTURA
(Area 0008 - Ingegneria civile e Architettura)
Scientific responsibilities and other assignments

Awards and Honors

Premio per lo Sviluppo Sostenibile conferred by Fondazione per lo Sviluppo Sostenibile ed Ecomondo, Italy (2013)