FILIPPO DIARA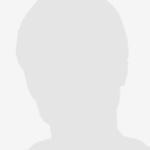 Adjunct Professor

Archaeologist, Ph.D in Architectural and Landscape Heritage. Postdoctoral Research Fellow (ICAR/06). Management Assistant for the ERASMUS+ project ERAMCA (Environmental risk assessment and mitigation on Cultural Heritage assets in Central Asia). His research activity is about documentation of Cultural Heritage assets, especially 3D modeling and open source HBIM solutions applied to archaeology and building archaeology. Regular member of ISPRS (The International Society for Photogrammetry and Remote Sensing) and CIPA (International Committee of Architectural Photogrammetry).G4CH (Geomatics For Cultural Heritage) Laboratory member - DAD department POLITO. SAMI member (Società Archeologi Medievisti Italiani / Italian Society of Medievalists Archaeologists)
Research topics

Collaboration and Agreement with Parco Archeologico del Colosseo (Michela Sediari – Responsabile Ufficio Beni Archivistici) for the analysis and digital restitution of the Giacomo Boni Museum (Museéto) on the Sacred Way (Roman Forum). The digital representation is based on HBIM (Historic Building Information Modeling) design of the building and the related publication through cloud solutions. Further cooperation with Paolo Carafa and Fabio Cavallero (Università Sapienza di Roma) for the HBIM design of the Domus Regia – Sacraria Martis et Opis (Roman Forum).
ERASMUS + project ERAMCA (Environmental risk assessment and mitigation on Cultural Heritage assets in Central Asia). Coordinator: F. Rinaudo - fulvio.rinaudo@polito.it; eramca@polito.it. Role: Member of Work Package 4 and Management assistant of the coordinator. Activities of Work Package 4: development of a digital library on theoretical contents of the Master in Cultural Heritage Conservation (Deliverable 4.1) - Integration of the digital library with the material needed for practical courses (Deliverable 4.2).
Post-Doc Research project: Definition of operational procedures for the implementation of HBIM for Cultural Heritage on Open Source platforms. Development of ad-hoc and FOSS solutions for the online data dissemination of HBIM projects for archaeology.
Ph.D project (ended in 2020) based on stratigraphic analysis and HBIM restitution of the refectory of the Santa Maria Abbey of Staffarda (Cuneo - Italy): Stratigraphic survey, total station, LiDAR and drones survey - G4CH Lab (Geomatics for Cultural Heritage) DAD department (architecture and design) Politecnico di Torino. Further collaboration with Silvia Beltramo (DIST department – Politecnico di Torino) for the stratigraphic analysis and interpretation of the refectory.
GAMHer Project - Geomatics Data Acquisition and Management for Landscape and Built Heritage in a European Perspective. PRIN programme – Research Projects of Relevant National Interest (Progetti di Ricerca di Rilevante Interesse Nazionale). Years 2015 - 2020, Prot. 2015HJLS7E. Info: https://site.unibo.it/gamher/it/il-progetto-gamher. Activities: Ph.D research (from 2016) and related data that have been produced (Staffarda Refectory analysis through open source HBIM; conference papers; journals papers).
Skills and keywords

Keywords

Archaeology

Cultural heritage

Digital photogrammetry

Documentation

Geomatics

Hbim

Open source

Semantics

Sequence stratigraphy

Software development