PAOLO MELLANO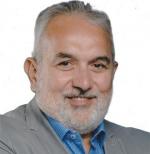 Full Professor

Head of Department (Department of Architecture and Design)
Member (Academic Senate)
Componente Comitato di Ateneo per la ricerca (Comitato di Ateneo per la ricerca, il trasferimento tecnologico ed i servizi al territorio)
Componente Comitato Esecutivo della Scuola di Master e Formazione Permanente (Specialising Master's Programmes and Lifelong Learning School)
Componente Commissione Didattica (Commissione Didattica)
Componente Commissione istruttoria CARTT (Commissione per la valorizzazione del Patrimonio Bibliotecario, Archivistico e Museale)
Componente Commissione per le strategie del dottorato di ricerca (Commissione per le strategie del dottorato di ricerca)
Member of Interdepartmental Center (FULL - Future Urban Legacy Lab)

+39 0110906376 / 6376 (DAD)
+39 0110906577 / 6577 (DAD)
PhD Boards

Architettura. storia e progetto, 2020/21 (36. ciclo)
Politecnico di TORINO
Architettura. storia e progetto, 2019/20 (35. ciclo)
Politecnico di TORINO
Architettura. storia e progetto, 2018/19 (34. ciclo)
Politecnico di TORINO
Architettura. storia e progetto, 2017/18 (33. ciclo)
Politecnico di TORINO
Architettura. storia e progetto, 2016/17 (32. ciclo)
Politecnico di TORINO
Architettura. storia e progetto, 2015/16 (31. ciclo)
Politecnico di TORINO
Architettura. storia e progetto, 2014/15 (30. ciclo)
Politecnico di TORINO
Architettura. storia e progetto, 2013/14 (29. ciclo)
Politecnico di TORINO
Architettura e progettazione edilizia, 2012/13 (28. ciclo)
Politecnico di TORINO
Architettura e progettazione edilizia, 2011/12 (27. ciclo)
Politecnico di TORINO
Architettura e progettazione edilizia, 2010/11 (26. ciclo)
Politecnico di TORINO
Architettura e progettazione edilizia, 2009/10 (25. ciclo)
Politecnico di TORINO
Architettura e progettazione edilizia, 2008/9 (24. ciclo)
Politecnico di TORINO
View previous years

Collegi dei Corsi di Studio
Teachings

PhD

Master of Science

Bachelor of Science
Team Students

Supervisor of the team SPAZIVIOLENTI
Team leader: Paola Olga Calo'

The team is composed of students and former students of the faculties of Architecture and Design under the supervision of Prof. P. Mellano, M. Vaudetti and S. Canepa. Created in 2014, it carried out a first redevelopment of some outdoor spaces at "Lorusso e Cutugno" prison in Turin. Since 2017, the team is engaged in a participatory design and realization process of interior and exterior furnishing within the "San Michele" prison of Alessandria. In 2013 the European Court of Human Rights issued the "Torreggiani sentence". It condemned Italy because of the deterioration of penitentiary buildings¿ spaces. In response, "San Michele" has been developing a project of "dynamic surveillance" that implies a new attention to both architectural and social re-educational aspects. The team collaborated with the Department of Law of the University of Turin and has involved all the actors of the prison. It conceived a design that meets at the same time needs and restrictions of such a peculiar environment. The objective is to bring the attention to a qualitative improvement of the penalty spaces and their habitability.
Other activities and projects related to teaching
Main educational activities outside Politecnico di Torino:
- Lectures c/o IUAV Venezia – M'Sc in Architecture (2004/2005)
- Lectures c/o Università degli Studi di Parma – Bachelor In Science of Architecture (2005/2006)
- Lectures c/o Master TU Wien/ TU Dresden/PoliTO – Master "Urban Wood" (2006/07)
- Visiting professor c/o ENSA Grenoble – International Workshop "Architecture, Paysage, Montagne" (France, 2008)
- Visiting critic c/o Università di Ferrara – M'Sc in Architecture (2008)
- Visiting professor c/o Universidad de Los Andes – Taller internacional de Arquitectura de Cartagena de Indias (Colombia, 2017/2018)
- Lectures c/o Tsinghua University, Beijing (China, 2017)
- Lectures c/o Pontificia Universidad Javeriana de Bogotà (Colombia, 2017)
- Lectures c/o South East University of China, Nanjing (China, 2018)
- Lectures c/o Universidad Católica de Pereira (Colombia, 2018)
- Lectures c/o UNAM- Universidad Nacional Autonoma de México (2018)