ROBERTA INGARAMO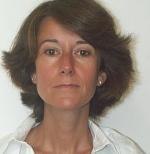 Associate Professor
Professore Aggregato a.a. 2021/2022
Member of Interdepartmental Center (FULL - Future Urban Legacy Lab)

+39 0110906531 / 6531 (DAD)
Scientific branch
ICAR/14 - COMPOSIZIONE ARCHITETTONICA E URBANA
(Area 0008 - Ingegneria civile e Architettura)
Research topics

NAb Design
 NATURE BASED ARCHITECTURE AND URBAN DESIGN: design tools to improve the quality and adaptivity of the built environment, Politecnico di Torino.
NUI 
 NATURE AS URBAN INDUSTRY: The research aims to reconsider and activate urban areas and buildings, dismissed or underused through the natural element, declined as agricultural practice and/or ecosystem service.
Live, WORK, and play spaces design, Politecnico di Torino, Carnegie Mellon University e Lawrence Technological University
Post-industrial cities regeneration projects. Tactics and design approaches for cities along the river.
RESPONSABILE DI PROGETTO DI RICERCA Progetto della Provincia di Torino IDRA IMMAGINARE, DECIDERE, RIQUALIFICARE, AGIRE III edizione, Programma Provinciale I.N.F.E.A,2010-2011: approfondimento dei contenuti del Masterplan del Contratto di Fiume del torrente Sangone 2020 Masterplan del Piano d'Azione.
Skills and keywords

ERC sectors

PE8_3 - Civil engineering, architecture, maritime/hydraulic engineering, geotechnics, waste treatment

SH2_9 - Urban, regional and rural studies

SDG

Goal 15: Life on land

Goal 11: Sustainable cities and communities

Keywords

Adaptive reuse

Architecture

Nature based solutions and architecture

Urban agriculture

Urban design
Scientific responsibilities and other assignments

Awards and Honors

Regione Piemonte Progetto "La Venaria Reale" Centro del Cavallo comprendente museo del cavallo, ippoterapia, foresteria. 2°CLASSIFICATO CON PREMIO conferred by Regione Piemonte, Italy (2002)
Città di Torino – Agenzia per lo Svolgimento dei XX Giochi Olimpici Invernali "Torino 2006" Concorso INTERNAZIONALE per la progettazione del Villaggio Olimpico e del Villaggio dei Media nell'area ex Mercati Generali di Torino. 5° CLASSIFICATO CON PREMIO conferred by Città di Torino – Agenzia per lo Svolgimento dei XX Giochi Olimpici Invernali "Torino 2006", Italy (2002)
Museo dell'Automobile " Carlo Biscaretti di Ruffia" Concorso INTERNAZIONALE di progettazione per la ristrutturazione e l'ampliamento della sede del museo dell'automobile "Carlo Biscaretti di Ruffia" in Torino. 2° CLASSIFICATO CON PREMIO conferred by Museo dell'Automobile " Carlo Biscaretti di Ruffia", Italy (2005)
Club Alpino Italiano Sezioni di Torino e Aosta. Commissione Tecnico-Amministrativa per i rifugi "Torino". Partecipazione, in seguito ad invito, alla selezione per la progettazione del rifacimento del nuovo rifugio "Torino" al Colle del Gigante (Comune di Courmayeur, Valle d'Aosta). 3° CLASSIFICATO conferred by Club Alpino Italiano Sezioni di Torino e Aosta., Italy (2006)
Università degli Studi del Piemonte Orientale "Amedeo Avogadro". Concorso INTERNAZIONALE di progettazione per la redazione di un progetto relativo alla realizzazione di un Campus Universitario nell'area della ex Caserma Perrone, in Novara via Ettore Perrone n. 18. 4° CLASSIFICATO CON PREMIO. conferred by Università degli Studi del Piemonte Orientale "Amedeo Avogadro"., Italy (2006)
Città di Biella Concorso di Idee a livello Nazionale per la "Realizzazione di un attraversamento pedonale su Via Lamarmora in Biella" 1° CLASSIFICATO CON PREMIO. conferred by Città di Biella, Italy (2007)
Concorso internazionale di idee per la riqualificazione delle aree ex Oma e Chimica Industriale lungo il Torrente Sangone e per la valorizzazione dell'area vasta della collina morenica. conferred by CITTA' DI RIVALTA, Italy (2011)
PRIMO PREMIO SEZIONE GOVERNANCE - Premio Nazionale Pianeta Acqua, organizzato dal forum nazionale sul risparmio e conservazione della risorsa idrica. conferred by Forum nazionale sul risparmio e conservazione della risorsa idrica., Italy (2011)
View more