ROSSELLA MASPOLI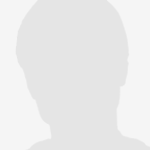 Associate Professor

+39 0110906523 / 6523 (DAD)
She is a PhD doctor in "Building and environmental rehabilitation", researcher and since 2016 Associate Professor in Technology of Architecture, Professor in the Academic Courses of the Politecnico di Torino (1995 - in progress).
Professor of the courses: PhD "Technological Innovation for the Built Envinronment" (2005-12) and "Technological Innovation for Architecture and Industrial Design" (2003-4) at the Doctoral School of the Politecnico di Torino; Master's Degree of "Building Manager" at the University of Chieti-Pescara (2003-10) and Web Master of "Conservation, Management and Enhancement Industrial Heritage" at the University of Padua (2002-). She was scientific director of the Master of COREP - Politecnico in "Facilities Management of the Real Estate" (2003-5).
Visiting professor at the Universidade de Brasilia (2018.11) and the TaiYuan University of Technology (China, 2019.11).
She developes operational research: in the field of public art and urban regeneration, with the Accademia Albertina di Belle Arti di Torino, in the European project "Urban Barriera" (2012 -15) and the San Paolo Foundation (2015-18); in the field of the participatory regeneration and enhancement of an historic area of commercial decrease, in relation the projects "Via Sacchi. Below and Beyond the arcades", Living Lab and "Art Arcades" (2017-).
It also carries out research in the field of analysis and evaluation of industrial heritage, tourism enhancement, sustainable technologies for historic and modern architecture, and intervention in open public spaces such as healthy and smart environments.
She is scientific director for the Politecnico di Torino of the candidacy and appointment of Turin as UNESCO Creative City (2014-21), the TAHN Torino Automotive heritage network (2019-) and the "Lingotto Lives & relive"s exhibition.
She is the author of more than 160 publications, including the books "Art, Architecture, Landscape" (2012), "Factories, villages and memories" (2012).
Scientific branch
ICAR/12 - TECNOLOGIA DELL'ARCHITETTURA
(Area 0008 - Ingegneria civile e Architettura)
Research topics

Needs analysis and guidelines for the technological design of housing and proximity spaces, in terms of sustainable quality, perception, healthiness and pandemic prevention.
Knowledge and tourist-cultural enhancement of the cultural heritage of the automotive, prospects for digitization and dissemination for industrial tourism. In-depth study of Turin motor-town in relation to international case studies. Memorandum of Understanding City of Turin, Polytechnic, MAUTO, ISMEL.
Guidelines for the project of open public spaces: context multifunctionality, co-design, social inclusion, creative enhancement, areas for physical exercise and play, environmental protection and experimentation with low-impact materials.
Historical-technological analysis, evaluation for conservation / transformation and adaptive reuse, guidelines for census, cataloging and intervention on industrial and service heritage from the end of the 19th century to the Modern. Study of the construction history.
Skills and keywords

ERC sectors

PE8_3 - Civil engineering, architecture, maritime/hydraulic engineering, geotechnics, waste treatment

SH5_8 - Cultural studies, cultural identities and memories, cultural heritage

SH2_8 - Energy, transportation and mobility

SH2_7 - Environmental and climate change, societal impact and policy

SH3_9 - Health, ageing and society

SH5_6 - History of art and architecture, arts-based research

PE8_11 - Sustainable design (for recycling, for environment, eco-design)

SDG

Goal 7: Affordable and clean energy

Goal 13: Climate action

Goal 3: Good health and well-being

Goal 9: Industry, Innovation, and Infrastructure

Goal 17: Partnerships for the goals

Goal 4: Quality education

Goal 11: Sustainable cities and communities

Keywords

Cultural legacy

Evoluzione esigenziale

Healthy city

Patrimonio industriale

Post pandemia

Qualità abitativa

Sostenibilità

Strutture in cemento armato

Tecnologie spazio aperto
Scientific responsibilities and other assignments

Fellowships

Editorial boards

PATRIMONIO INDUSTRIALE (2009-2030), Editorial board member

Conferences

Torino.Automotive Heritage/ ISMEL Istituto per la Memoria e la Cultura del Lavoro, Italia, 18/10/2019, Program chair
1° International Conference Stati Generali del Patrimonio Industriale / General State of Industrial Heritage/ AIPAI Associazione Italiana per il Patrimonio Archeologico Industriale, Italia, 12/11-15/10 2018, Program committee
Memorie, accessibilità, turismo dell'automotive heritage / Memories, accessibility, automotive heritage tourism/ Politecnico di Torino, Archivio Storico FIAT, Italia, 15/10/2018, Program chair

Other research or teaching roles outside Politecnico

Professore a contratto at Accademia Albertina di Belle Arti di Torino (1/1/2022-30/11/2022)

Non-commercial collaboration agreements

Protocollo di Intesa "Torino Automotive Heritage Network (TAHN)" tra la Città di Torino, il Museo Nazionale dell'Automobile di Torino, il Politecnico di Torino, ISMEL e Turismo Torino e Provincia S.c.r.l., (2021-2026) - Responsabile Scientifico

Non-commercial collaboration agreements

Countries

Institutes/Companies

CITTÀ DI TORINO
Museo Nazionale dell'Automobile Avvocato Giovanni Agnelli - MAUTO
ISMEL
Turismo Torino e Provincia S.c.r.l.